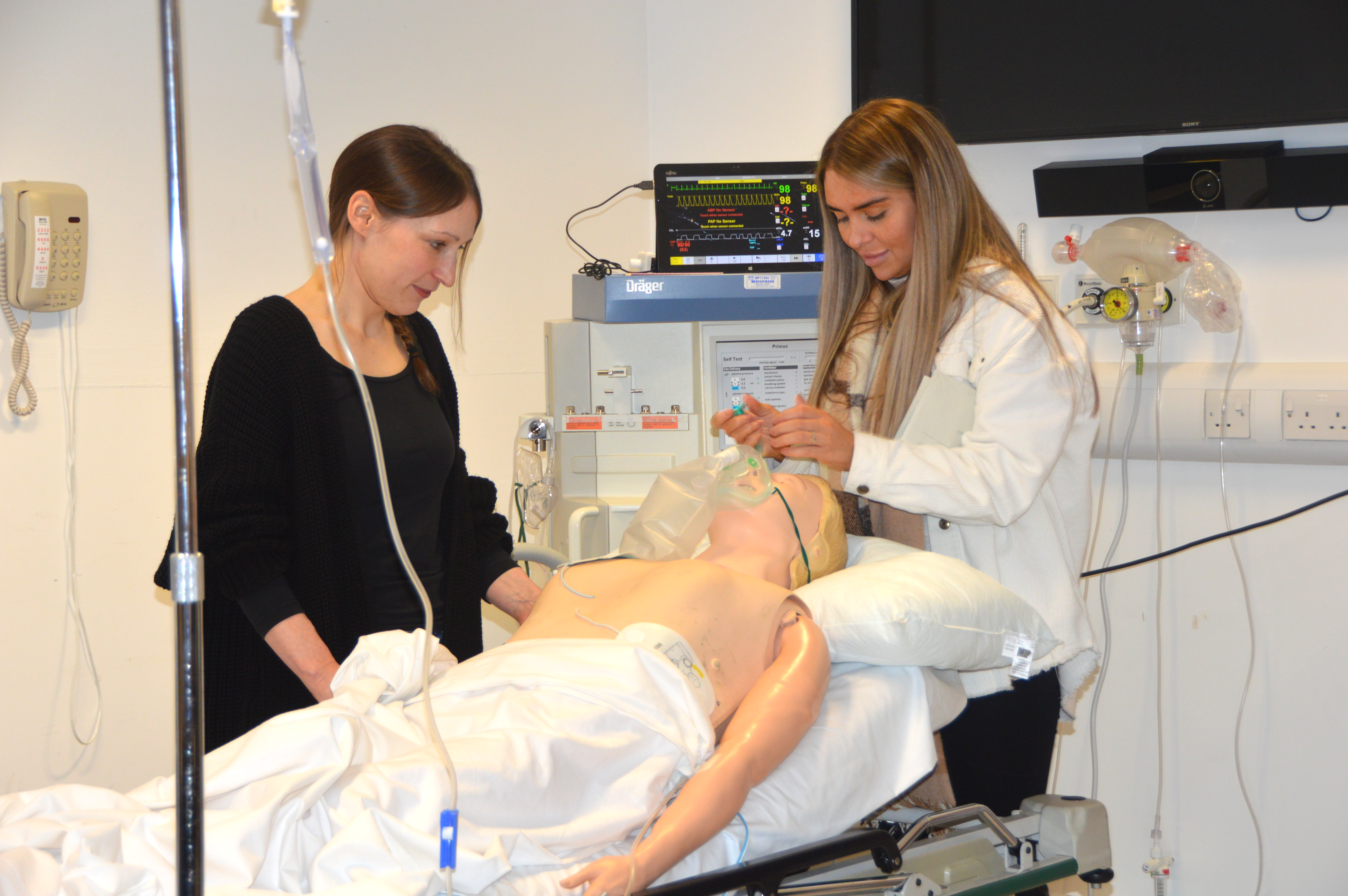 The NHS Scotland Academy is celebrating the NHS 75th Anniversary by highlighting the remarkable progress it has made to date in supporting the training needs in health and social care across Scotland.
As the nation looks back on 75 years of care for people all around the country, the NHS Scotland Academy continues to look to the future, providing faster and more accessible training for the health and social care workforce.
Over the last 19 months, the NHS Scotland Academy has played a vital role in supporting and growing staff numbers through accelerated training to meet the needs of patients across Scotland.
Over 6,000 learners have now benefitted from the mix of residential, online, and simulation training and resources, leading to more than 4,000 endoscopy and ultrasound patients being seen from across NHS Scotland.
Programmes such as the Clinical Skills for Pharmacists have been relieving pressures on services by upskilling pharmacists to provide assessments for minor symptoms and prescribe treatment – increasing access to frontline health care for people in their local communities.
Other highlights:
Preparing for work in health and social care – 4,396 learners
Nursing and Midwifery Council (NMC) Observed Structural Clinical Exams (OSCE) Preparation for Learners and Educators – 723 learners and educators
Clinical Skills for Pharmacists – 613 learners
Healthcare Pathway Pilot – 77 learners – due to start September 23
Faculty Development – 12 learners
National Ultrasound Training Programme – 11 learners
National Endoscopy Training Programme – 242 learners
Train the Trainer (Colonoscopy) - 34 learners
 Upskilling (Colonoscopy) – 61 learners
Immersion Training – 61 learners
Endoscopy Non -Technical Skills – 69 learners
Assistant Practitioner (Endoscopy) – 10 learners
National Perioperative Training Programme – 81 learners
 Foundations of Perioperative Practice – 46 learners
Assistant Perioperative Practitioner – 4 learners
Accelerated Anaesthetic Practitioner – 26 learners
Surgical First Assistant – 5 learners
Learners participating in the Foundations of Perioperative Practice Programme 
Kevin Kelman, Director of NHS Scotland Academy, Learning & Innovation said: "As we celebrate 75 years of the NHS, we are delighted to look back on the role we have played in this over the last 19 months and the role we will play to help ensure we have a resilient and skilled health and social care workforce for the next 75 years.
"Since opening in October 2021, we have been able to develop a range of new and innovative opportunities to support learning and education for colleagues working in health and social care roles.
"Our initial success has only been possible because of the support we have received from our collaborators across Scotland's health and social care system, as well as the education and skills system.
"The commitment of learners accessing NHS Scotland Academy programmes to make a difference to Scotland's communities in these unprecedented and challenging times is inspiring.
"The care and compassion displayed by colleagues delivering NHS services across Scotland on a daily basis is simply wonderful.
"So on behalf of myself and the entire Academy Team, we would like to say happy anniversary to the NHS and thank all the staff across the country who have made this possible."